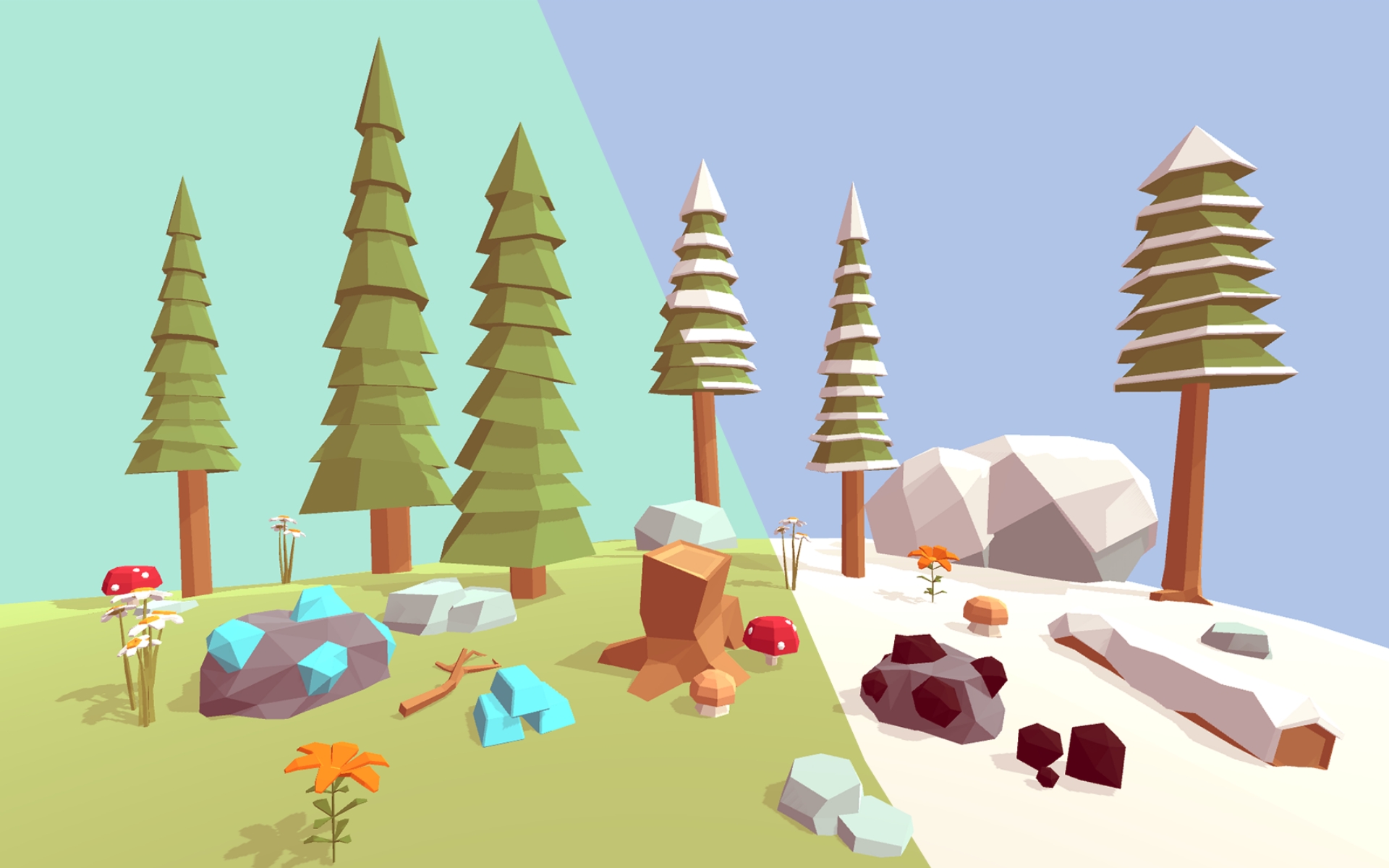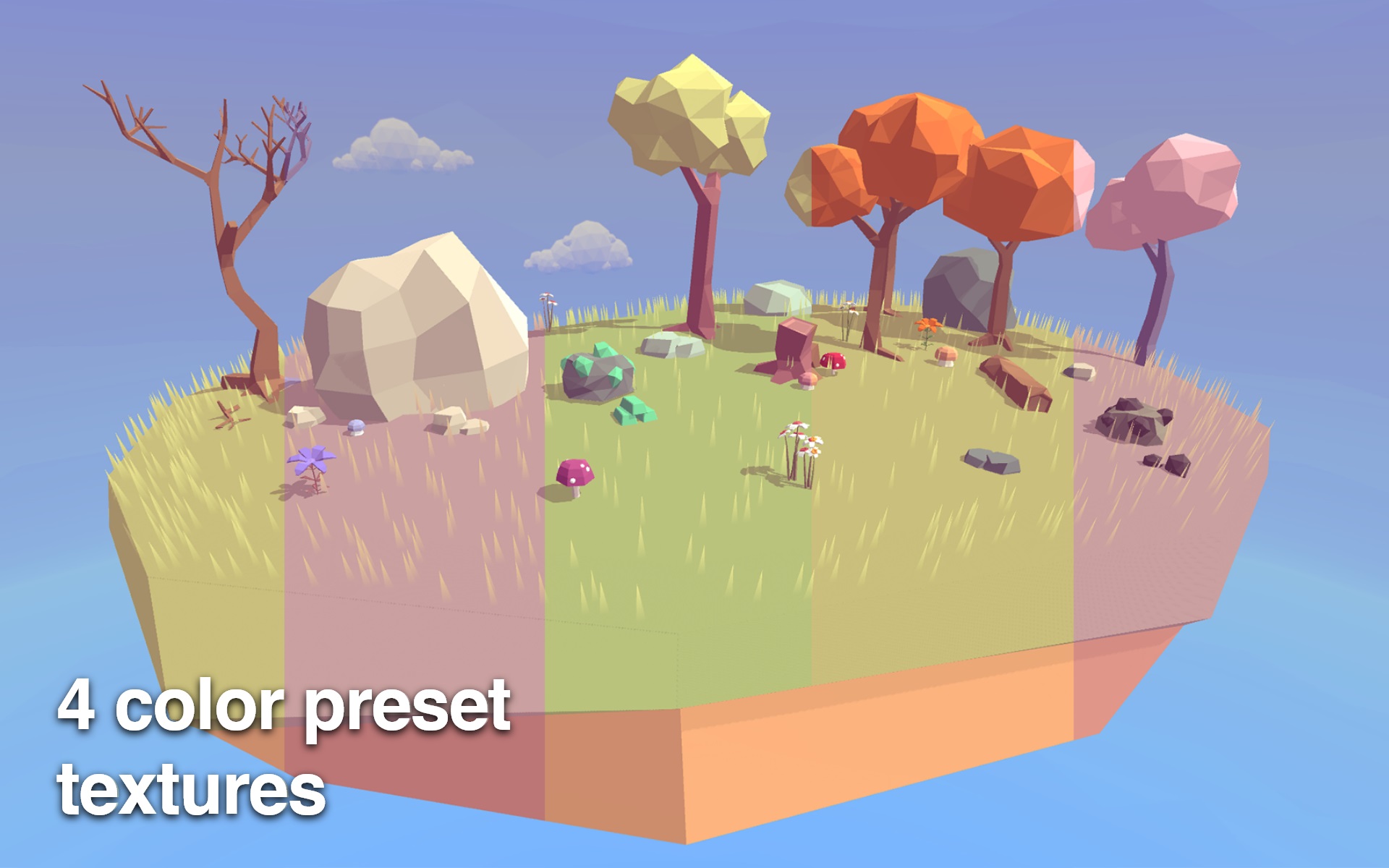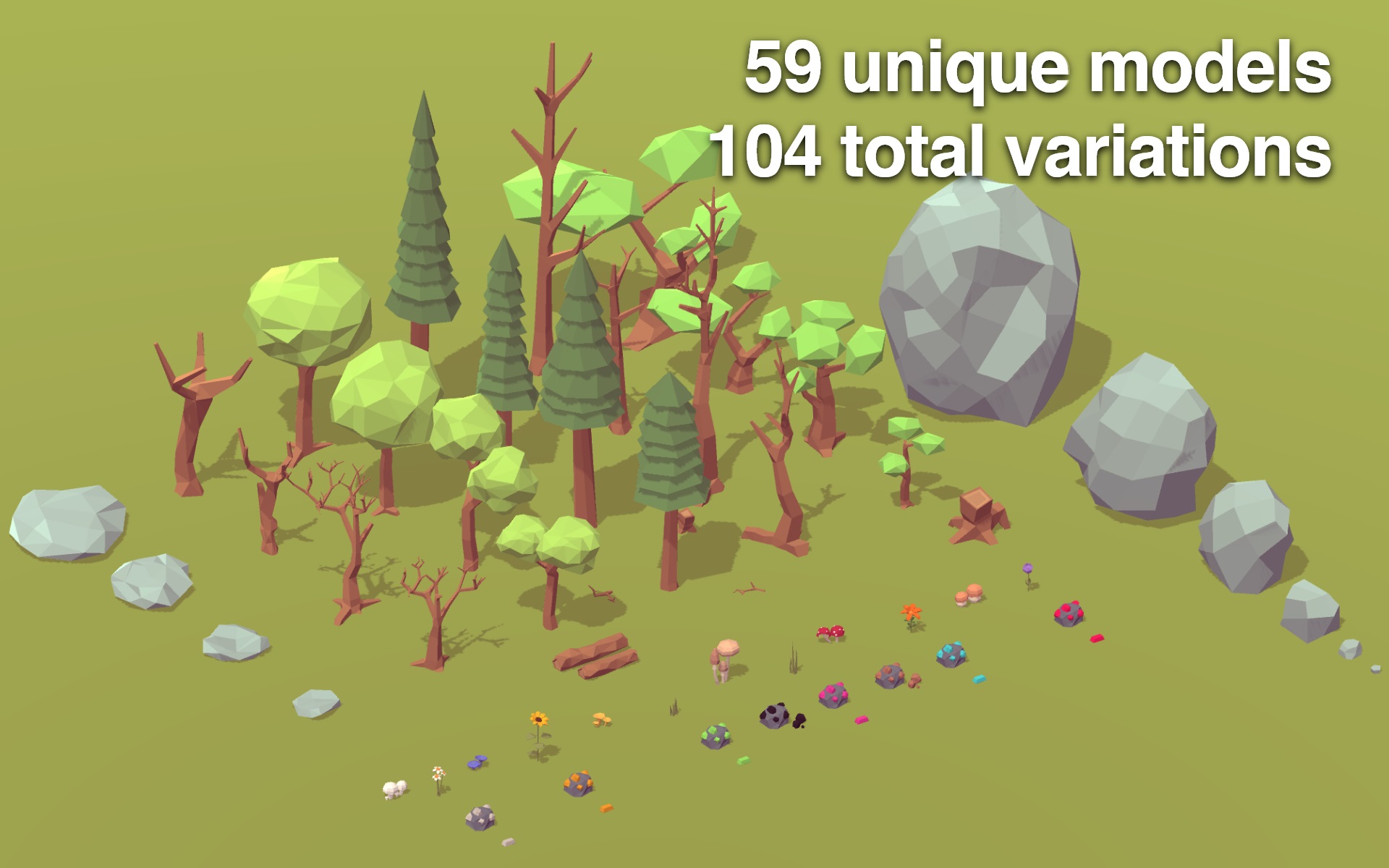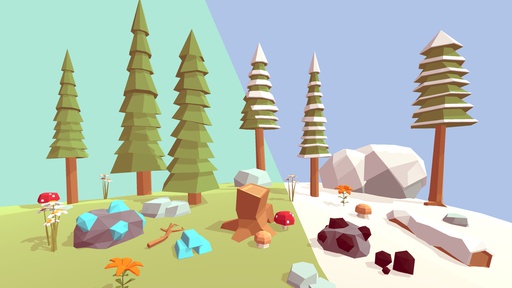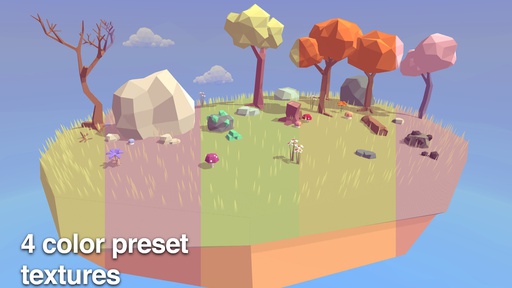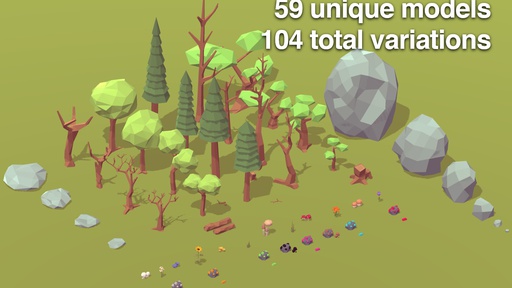 Low-poly Nature Pack
Free
Over 50 low-poly nature models and over 120 variations. Includes 4 different texture color sets and snow variants. Good for quick prototyping.
Documentation
Direct download
Description
Introducing new hand crafted low-poly nature pack that includes everything you need to create beautiful low-poly environment featuring snow variants, optimized for mobile with low vertex count, including only one material with shared texture. Swap model colors with 4 included texture presets or create your own color palette.

Features:
59 unique models with snow variations, total of 104 model variations,
Drag & drop premade prefabs,
4 color pallete presets or create a custom color pallete,
3 demo scenes to get you started,
All models share only one material, optimal for mobile game development,
Documentation

Package includes following unique models:
20 trees with snow variations,
14 mushrooms,
6 rocks with snow variations,
6 ingot variations,
6 ore vein variations,
4 tree trunks with snow variations,
4 rock slabs with snow variations,
4 flowers,
2 grasses,
2 branches,
2 rubble variations

Note: Custom grass shader and skybox are not included with this asset pack.