Game Assets
Stylized Customizable Avatar Released!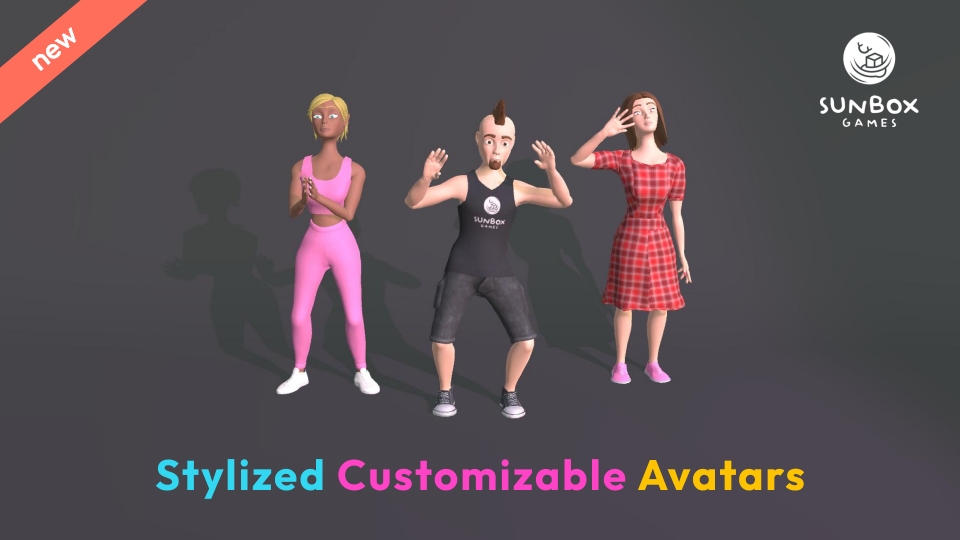 For the past few months we have been working hard on the latest asset pack - Stylized Customizable Avatars - which was successfully released on Unity Asset Store and CGTrader!
Introducing stylized customizable avatars. Customize body and face, use various combinations of clothing items to create unique stylized avatars. Included support for Mixamo animations, Viseme Blend Shapes, Blinking, Expressions and much more.

Key Features
Two Gender Support - male & female
Presets: load and save any customization settings
8 Editable Body Parameters - body height, body fat, body muscle, skin, nails, eye, eye lashes, brow
4 Editable Hair Parameters - hair style, hair material, facial hair style, facial hair material
22 Editable Face Parameters:

Nose: width, length, height, bridge and tilt
Mouth: width, lips width, jaw width, chin width, chin protrusion and chin cleft
Brow: width, height, protrusion, thickness and curve
Eyes: cheeks, eye size and eye closed default
Ears: size, flare and pointiness

5 Editable Expression Parameters - anger, disgust, fear, joy and sadness, API included. Can be mixmatched
5 Clothing Item Slots

Hat - 5 items with 29 total variations
Top (body) - 10 items with 51 total variations
Bottom (pants) - 9 items with 45 total variations
Shoes - 6 items with 29 total variations
Glasses - 10 items with 240 total variations

80 Blendshapes that you can access
Blinking Support with Gaze target
Viseme Support - added blend shapes that control mouth movement, compatible with Oculus Lipsync
Intuitive Custom Editor
Included Demo Scenes:

EditorScene: Edit any body, face or clothing item parameters in play mode
LocomotionScene: Scene with an avatar that has a basic locomotion animator attached to it, use W, A, S, D to control the animator.
ScriptingScene: Scene with demo script attached to it which demonstrates API usage.
AvatarsScene: Dancing avatars

Easily Modifiable - add your own clothing items or variations, most of the items are intuitive scriptable objects included with materials that you can edit
API/Scripting:

Randomization - randomize body or face parameters + randomize clothing items using a seed,
Change any parameter and call UpdateCustomization() method to apply the settings.
Load and save presets from a text asset or a config string.
Change clothing items via scripting.
Expressions API - set avatar expression via scripting, e.g. avatar.SetExpression(AvatarExpression.Anger);

Unity humanoid compatible
Mixamo animations support
Technicalities
Textures sizes: 1k - 4k
PBR Materials
Avatar (naked): ~18k polys
Avatar (all dressed): ~35k polys
Compatibility
Made with Unity 2021 LTS but works with earlier/later versions,
Built-in RP + Universal Render Pipeline (URP) support.

Try web demos!
Itch.IO - Stylized Customizable Avatar Demo
Unity Play - Stylized Customizable Avatar Demo

Get Stylized Customizable Avatars from
Unity Asset Store
CGTrader - Male version
CGTrader - Female version
Back to blog